We offer a variety of guided horseback tours:
Reservations recommended, call 575-754-1700 to book a ride.
BITTERCREEK TRAIL
1 HOUR TOUR
We have rides leaving the stables daily at 9:00, 10:30, 1:00, 2:30 and 4 p.m.
This is our most popular ride. The trail climbs 400+ feet offering beautiful vistas of Red River, Bittercreek Canyon and the ski area. Good for all levels of experience.
Price: $50 per horse (all prices include tax) Cash or personal check only. We are in the process of being able to accept major credit cards. Hopefully credit cards will be up and running soon.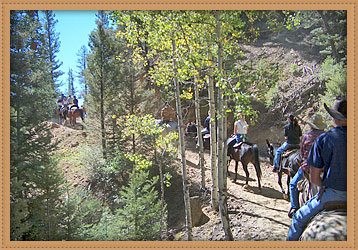 SAWMILL TRAIL
Leaving  the stables at 9:30 am, 1:30 pm & 4:00 pm this ride is great for intermediate as well as expert riders.
Price:  $ 80.00 per horse
GOOSE CREEK TRAIL
  3 HOUR TOUR
Leaving the stables at 8:30 am or 1:00 pm the Goose Creek Trail is a great ride for intermediate  to  advanced riders.
Price:  $120.00 per horse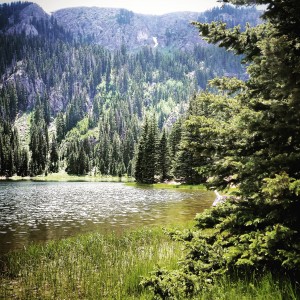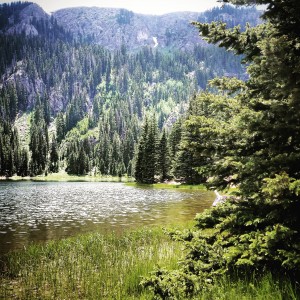 MIDDLE FORK TRAIL
  4 HOUR TOUR
Leaving the stables at 8:00 am or 1:00 pm ride to Middle Fork Lake and enjoy the scenery at a remote high mountain lake.  Beginners to intermediate riders.
Price:  $160.00 per horse
WHEELER PEAK TRAIL
   8 HOUR TOUR

Leaving the stables at 8:00 am ride to the highest peak in New Mexico – 13,161′.  All you can say about this adventure is – UNBELIEVEABLE!
Intermediate to advanced riders only.  8 hour ride.
Price:  $320.00 per horse
Private Rides – (your group only) can be scheduled for an additional $10/hour/horse.
NOTE:  No doubles on any multi-hour ride – doubles only on the 1 hour tour.